Awards Events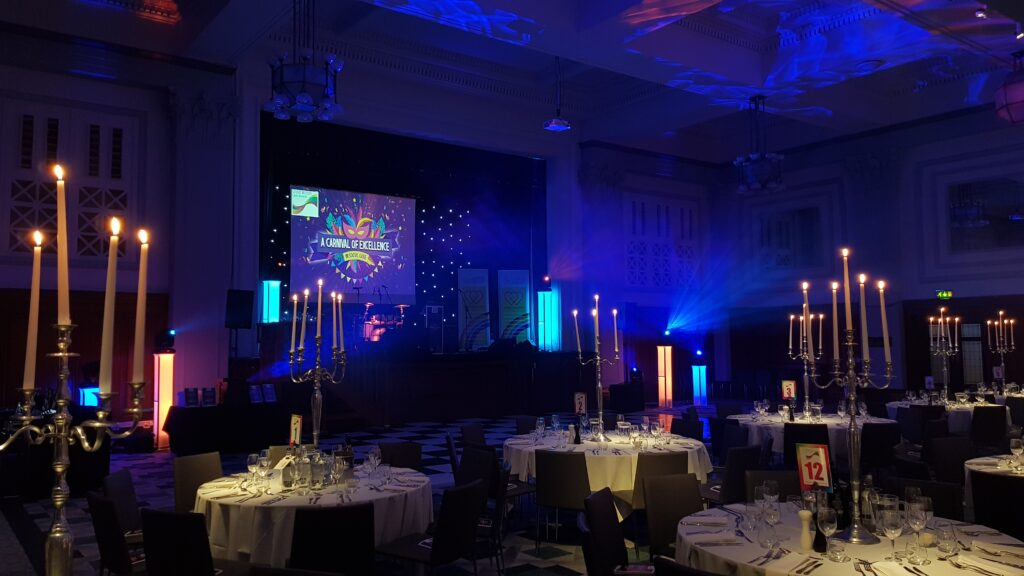 Elevate Your Awards Events with Our Audio-Visual Expertise
Each year we help many industries recognise the achievements of their peers with outstanding events in prestigious venues. Whether celebrating an individual's success, or team accomplishments, these events are always memorable, especially when they benefit from the expertise of seasoned technicians.
At Remote Audio Visual, we specialise in providing comprehensive support across a multitude of disciplines, encompassing staging, sound, music, projection, film, and lighting. Our dedicated team boasts years of experience and shares your enthusiasm for making your event a resounding success. You can rely upon our unwavering support, dedication, and technical prowess.
We provide top-of-the-line equipment solutions delivered by technicians who understand that an event is not just about the music or awards, but how seamlessly it is delivered. With crystal-clear audio, sharp visuals, and captivating music, we ensure your event is unforgettable.
Looking out Around the Room:
We can provide visually appealing set design options for awards events, with a variety of screen sizes and display types. Dynamic lighting setups let you showcase your brand colours and project your company logo throughout the venue. Use our wireless uplighters, multi-coloured battens, and dynamic moving-head lights to fill every corner of your event space.
Display the stage action on your screens, or showcase the event online with our filming and streaming offerings. This allows all guests to feel fully immersed in the event. We pride ourselves on our ability to deliver crisp and clear video footage from multiple angles and across various platforms.
From initial site visits to meticulous set design and seamless execution, our team is here to assist you in planning and delivering your event with audio and visual excellence in mind.
Reach out to us and discover how our team can help create an outstanding awards event.